---
The Spring! Side of Tuffy's Mind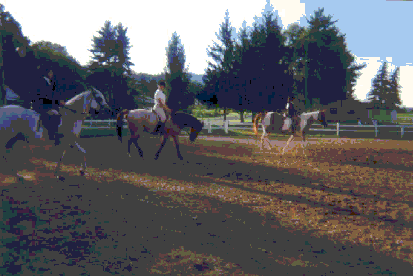 Contact me at sary1013@yahoo.com
---
---

Stuff that's here:
Favorite Stuff

Vocabulary Words II~~So we're logic-impaired. Sue us. Contains adult language, so you little'uns, keep out.

Tuesday Night Rants~~Sports Night post-episode fan fiction. Good ol' Sports Night. :]

Wednesday Night Rants~~West Wing post-episode fanfic in the tradition of Tuesday Night Rants.


Horsey Stuff


The Horse Kick ~~ Inside the minds of the horse obsessed ....

Click here to meet Tuffy, the monster behind the name.


Media Stuff (TV and Books)

Casey Loves Dana Land ~~ a happy land of ABC-bashing

The Western World~~Welcome to the West Wing

Hogwarts School of Witchcraft and Wizardry ~~ A Harry Potter Fan Site

Mulder Loves Scully Land ~~devoted to the old X-Files


Political Stuff


Cabell County Young Democrats ~~ A kick-ass political group at my college (I'm the webmaster!)


Other Stuff


Vocabulary Words II~~Contains adult language. Does not, however, contain adult logic.

Thought Spoken ~~ Some poetry. One of my early pages; lots of broken images and amateur stunts.

My Awards ~~ Yes, 'tis true -- this website has received even more awards than Tuffy and I have won together in the show ring! (That total, by the way, rose to ONE last summer. We're tickin' up ... slowly but surely ...)

Links ~~ Where the hell do you think you're going?


---
---